Our slim detector kit is best suited for agricultural installations for long-term monitoring of soil moisture on a diurnal scale.
Our mid-size system offers a good tradeoff between installation size, time resolution and budget.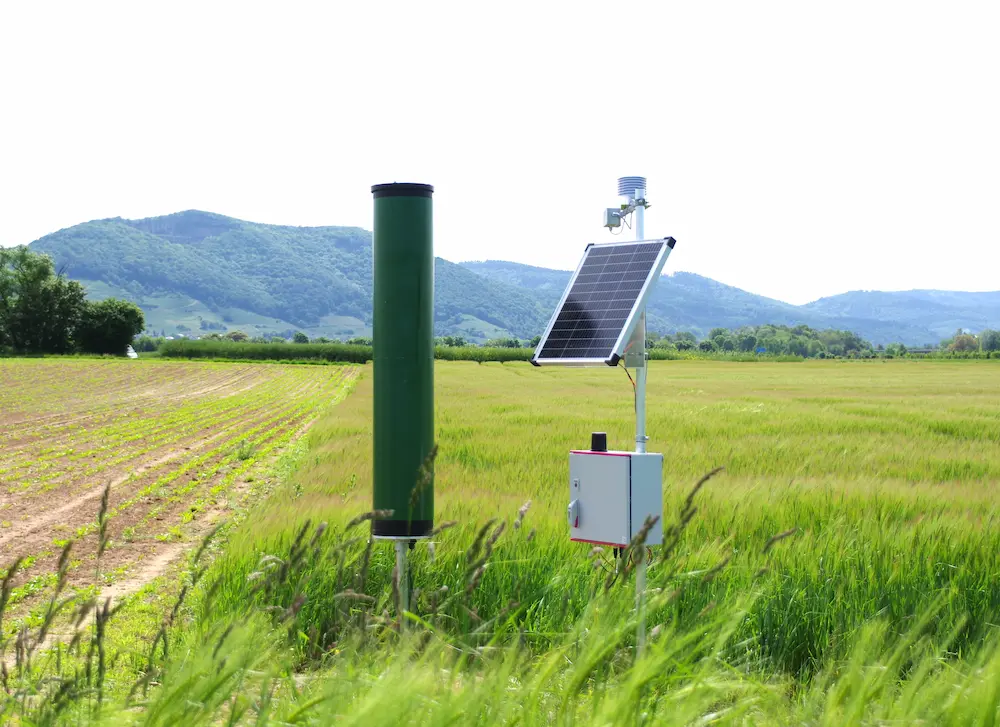 Our large sensor installation kit provides the best time resolution, specifically for challenging environments or irrigation management. Both, system S1 and system SP, cover the same measurement area.
IoT-enabled hardware and interoperable software provide a powerful and efficient monitoring tool. Digital transformation can be complex, expensive and slow. We want to make it easier and faster to integrate our sensors into your workflow, no matter the size of your business.
The footprint of one sensor is around 10 hectares. The non-invasive nature of the methods allows for upscaling the area by mobile soil moisture surveys. With a detector featuring an excellent resolution create a map of water resources.